What we love... fun vacation themed app featuring seven different destinations including skiing/winter, camping, summertime and exploring the ship What we'd love to see... a closet or treasure chest to store all of the items you find within the app.  My kids also...
blink: Wireless Indoor Security Camera System is a battery powered home monitoring system designed for homeowners and renters which can be easily placed throughout your residence.  The companion app, Blink for Home allows you to set motion alerts, watch live HD video,...
The Arlo Pro 2 system is a very flexible, fully featured, high quality, HD wireless WiFi security camera system. With it's magnetic mounting system and rechargeable batteries it can be used almost anywhere.
Dragon Times is a fun interactive card game designed for kids six and over that helps kids learn multiplication.  With the advent of common core math, my older son has struggled to understand the variety of ways to solve a math problem.  Dragon Times has helped him to...
With Black Friday coming up very soon, the rush begins to get our loved ones the perfect Xmas or Holiday gift. At The iMums we love seeing all the great new technology that is being created, and seeing how the connected home is evolving year upon year. We have been busy creating all our Holiday Gift Guides to showcase some of our favorite products and help you choose the perfect gift for your loved ones. Here are 17 of our favorite Tech products
[metaslider id=74299] As Mums we are always looking for the latest tech to make our jobs easier.  The tech gear we highlight below are some of our top picks to help our kids stay healthy, safe and charged while on the go or at home using their devices for homework or...
Great Gifts don't have to cost a lot. It is the thought that counts, and the effort to get the right gift for the right person. The iMums have collected together some of our favorite inexpensive gifts under $30. We have gifts priced from $9.99 to $29.99 including a variety of tech accessories, some cool gadgets and some low tech ideas too. Happy shopping!
Dramatic, disturbing news events can leave parents speechless. These age-based tips on how to talk to kids about the news -- and listen, too -- can help.By Caroline Knorr 10/2/2017 If it bleeds, it leads. The old newsroom adage about milking stories for sensationalism...
Kids learn best through play and explaining what they are seeing and doing. Recently, every time I turn on the television news or tune in to the local radio, I am prompted things that I know I do not want my child to see or things that I might consider to be scary for...
Entertaining, informative, and kid-friendly podcasts for bedtime, road trips, and more. Best part? They're screen-free. By Frannie Ucciferri What if something out there had your kid begging you to turn off the TV or tablet, put away the video games, and listen to a...
ASTROREALITY PROVIDES OUT OF THIS WORLD EXPERIENCE AT CES 2018 Get hands-on and visit the moon at CES 2018 Las Vegas, 8 January 2018: AstroReality will be showcasing its record-breaking LUNAR model along with its Mini Solar System, and AR Notebook at CES 2018. Swing...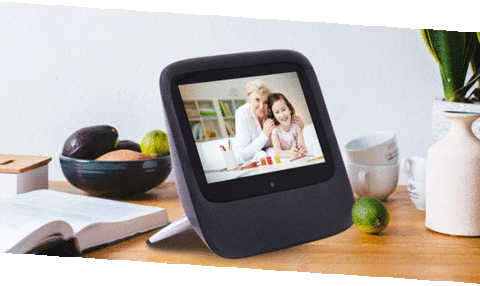 CLAZIO BRINGS THE 'SMART' TO SMART HOME ENTERTAINMENT AT CES 2018 Las Vegas, 8th January 2018: Clazio, the smart audio experts, introduce the ultimate in smart home entertainment - the all-in-one connected companion to rule them all. Watch a movie, check email,...
  BINOREAL has launched the Radius F1, a speed-controlled smart bike light on Indiegogo PIONEERING BIKE LIGHT MAKES CYCLING SMARTER AND SAFER BINOREAL launches speed-controlled rechargeable smart bike light Lighting expert BINOREAL today launches the Radius F1 front...
Today's Free downloads include i Get... Going to the Playground Vocabulary Photo Books and Social Skills Stories, Positive Penguins, Teachers' Pack 1, Dr. Panda Swimming Pool, Sight Words with Space Readers, i Get... Going to the Beach Vocabulary Photo Books and...
Today's Free downloads include I Dare You Articulation, Dr Panda Home, Mighty AAC, Teachers' Pack 1, VocAB Scenes, Little Phoenix Interactive Apps, Montessorium Apps (worth $34), Math Mountains, Spelling Star, Car Factory: Spelling Game, Lalie ABC, Blox 3D and more!...